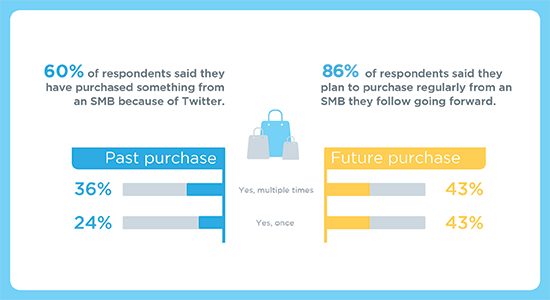 Amazon Employees Need Writing Skills: Should MBA Programs Require Writing Courses?
Incredibly, Amazon, the business that hires more MBAs each year than any other employer around the world—about double the number hired by runner-up McKinsey & Company—forbids presentations. What's more, that Seattle firm even precludes the use of its neighbor Microsoft's charts-and-graphs software, PowerPoint, during meetings as well.
Amazon is home to the chief executive that the Yale School of Management's Dean Jeffrey Sonnenfeld selected as his "CEO of the Decade," Jeff Bezos. But America's biggest retailer isn't the only mega-company with such a policy. Both billion-dollar firms run by beloved Silicon Valley figure Jack Dorsey—Twitter and Stripe—also focus most meetings on discussions of memos.
The reasons are similar at all three companies, and relate to better efficiency and productivity. But the implications for business schools' curricula—and on the skills of graduates—may be substantial.
Instagram
Because Instagram is mostly about visuals, captions should be brief. The main objective of the copy is to provide context for the image or video, with a clear call to action that invites the viewer to interact with it. It's all about quality over quantity with Instagram captions, which should be short and crisp. People will read the lengthy, in-depth text if it adds value or is intriguing. However, if you're unsure whether a post is too long, keep it short.
Character Limit : Instagram caption limit is 2,200 characters . So you have enough room to give context to your posts with captions. Also, keep in mind that Instagram captions are truncated at 125 characters. While 2,200 characters is a lot, large blocks of text can look cluttered and draw attention away from the main point of the post, which is your photo or video. Longer captions may complement informative and educational posts. Fun and casual posts, on the other hand, may only require a few words in the caption.
Hashtags: Using hashtags is a great way to grow your Instagram audience and reach. They're used to categorize content and make it easier to find. Instagram allows you to use up to 30 hashtags per post. However, filling your caption with as many hashtags as possible isn't always a good idea. The general view is that 11 hashtags are a decent place to start.
The most common hashtag count on Instagram, however, is between one and three. You'll need to conduct some testing to see what works best for your company. Instagram hashtags can help you develop an online community and encourage people to engage with your brand.
Content Writing E-Book
Facebook posts, like Instagram, should have a conversational tone. It's all about getting others to engage with your posts on this platform. To get users to comment and share with their friends, ask open-ended questions or include a call to action like "Tell us what you think." This platform is ideal for promoting content such as blogs, reports, and videos. Fans of your business visit your Facebook page to check about new developments, view photos, or explore events.
Character Limit: While the character limit for feed posts is 63,206, posts with 50 or fewer characters receive the most engagement. Keep your captions to 120 characters or less. Having said that, what engages your audience will differ based on your industry. So, to determine the optimum character count for you, try experimenting with different Facebook post lengths and see what works best for you.
Hashtags: Hashtags: Facebook has attempted to promote the usage of hashtags, but it hasn't taken off as it has on other platforms like Instagram or Twitter. To see if hashtags should be part of your strategy, try posting with and without them. Use no more than two brand-specific hashtags in your posts.
Emojis: Just like Instagram, you may include emojis in your Facebook copy. Use emojis at the end of your sentences rather than throughout the caption to appear more professional.
Measuring and testing
Metrics to explore: Growth, reach, engagement, clicks and conversions
Measuring your progress is key to growing your business on Twitter. Start by asking yourself what you want to achieve. From there, track your results on a weekly basis using a tool like Buffer. Here are a few key metrics worth a look:
Testing: How to test headlines, hashtags and more
The more you tweet, the faster you will learn about what works and what doesn't.
You can test different headlines, days and times, types of media and more to isolate what resonates most with your followers.
For example, we test timing at Buffer by taking one piece of content and choosing 3-4 different times to test it on the same day. Buffer will always generate a different URL so it's super simple to do a quick A/B test. It works best to keep the posts simple tweets with a headline plus a link each time (interspersed each time with other types of posts that are perhaps more conversational in tone).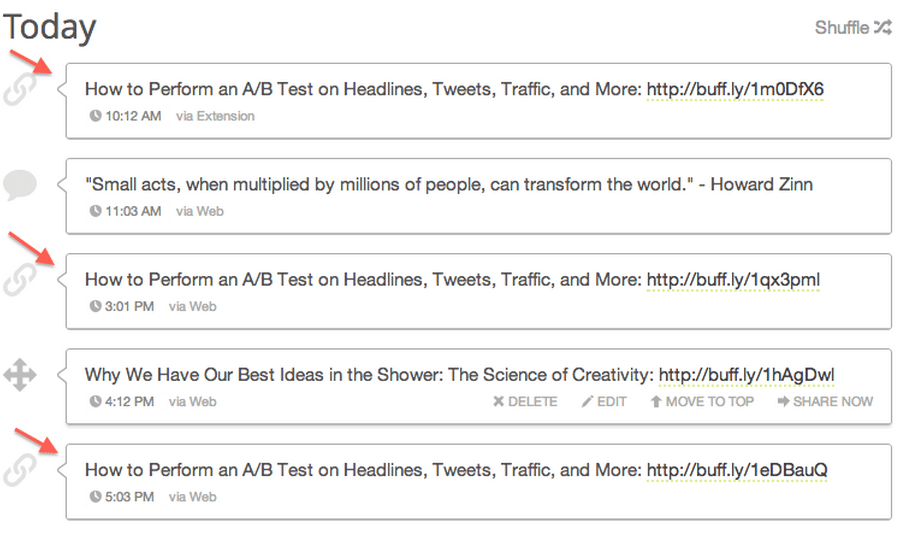 The following day, check your analytics and see how the tweets compare for clicks, favorites and retweets. From there, update your schedule to optimize for your metric of choice. Repeat this process as your content changes and you get more followers to make sure you're always tweeting at the most optimal times.
You can also do this with headlines. At Buffer, we test headline variations by Tweeting out the article 3 or so times throughout a day with a different title each time. We track the results in Buffer analytics to see which headline performed best in terms of clicks, shares, and favorites. Then we re-write the post's headline depending on the winner of the test.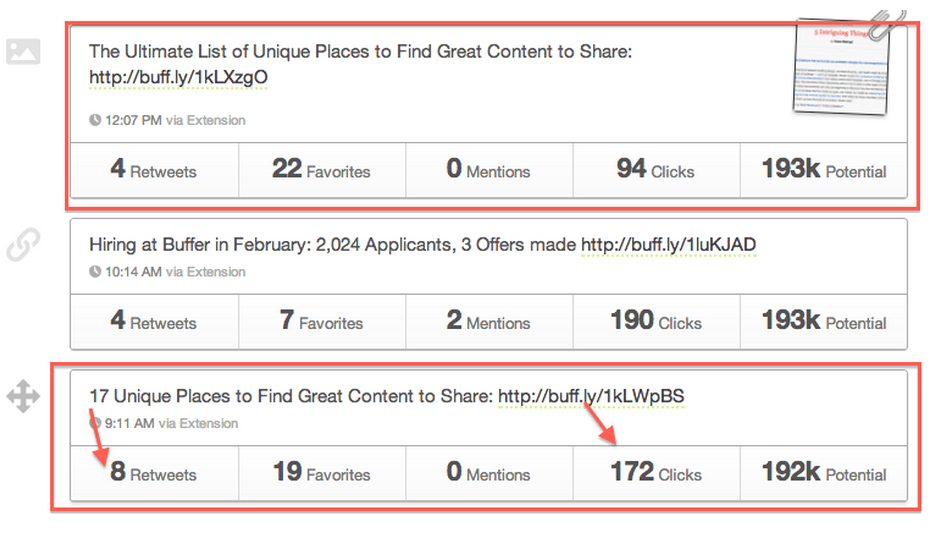 Source:
https://www.bschools.org/blog/amazon-twitter-mba-writing-courses
https://iimskills.com/social-media-writing/
https://buffer.com/resources/writing-great-tweets-scientific-guide/