17th of may norway

Three facts about Constitution Day
The Norwegian Constitution Day is the National Day of Norway and is an official national holiday each year on May 17th.

In May 1889 before Washington became a state in November and before the Great Seattle Fire in June, the first recorded Seventeenth of May celebrations in Seattle were held. The two-day celebrations started on Friday, May 17 with two banquets. The first was for both men and women held at the Bellevue Hotel for the cost of a dollar. The arrangements were made by H.C. Wahlberg with entertainment provided by a quartet. Later that evening an elegant dinner for men only was served around 11PM at The Arlington Hotel. It was arranged by Frank Oleson and included toasts for The Seventeenth of May, Seattle, The Ladies, America, and Liberty. The ten-course menu written in French included caviar, fillet of sole, asparagus, and finished with cigars and fine liqueurs all for the price of $5.00. The party dispersed at 3AM.
There was also a celebration in the neighboring town of Ballard beginning with a children's parade from a church to Ballard Park / Salmon Bay Park where there were speeches by Ballard's Mayor Johnson, Pastor Syrdal, and Col. Alden J. Blethen, who spoke later in the evening at the Madison Park festivities. Music and songs were also part of the day's event. In the evening there was a concert and speeches at the Germania Hall including a speech by the state's auditor, Mr. Clausen. Miss Stromburg and Grace Davenport sang solos. The evening ended with the singing of Ja vi elsker dette landet, now Norway's national anthem.

Hipp hipp hurra for Syttende Mai!
"Riksforsamlingen på Eidsvoll 1814," Oscar Wergeland. Painting: Riksmuseet i Oslo / Public Domain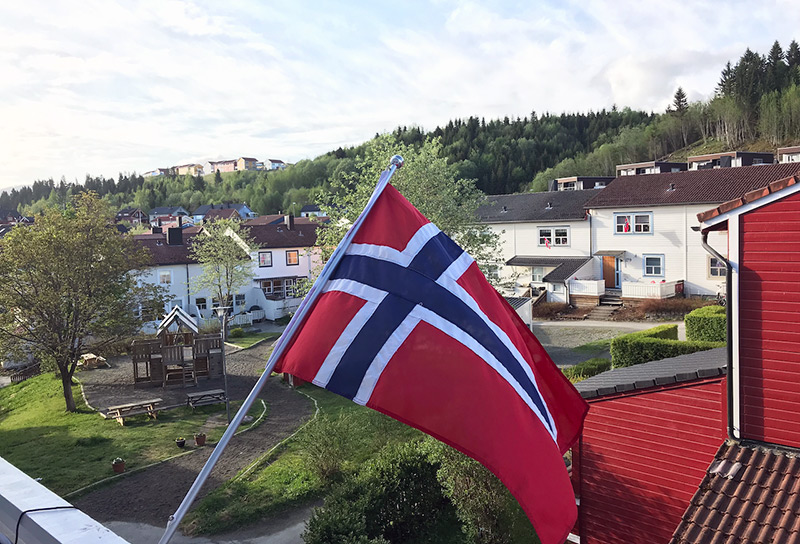 There are very few occasions when Norwegians wear formally dress. Aside from obvious things such as weddings, the two that spring to mind are the Christmas party (julebord) and of course, syttende mai.
So, what should you wear on the big day? Traditionally, the Norwegian bunad is the number one choice. In fact, I think it's fair to say that the majority of bunader only get an airing once a year!

National broadcaster NRK already does a great job of transmitting celebrations from every corner of the country (and in fact, the world) in a live broadcast throughout the day. Perhaps some additional events could be introduced, such as a mass sing-a-long of the national anthem at 10am?
The aim? To limit the spread of the coronavirus infection COVID-19. At the time of writing, 152 have died in Norway with the infection, while more than 6,700 people have tested positive.
References:
http://www.17thofmay.org/history/
http://norwaytoday.info/culture/17th-of-may-fun/
http://www.lifeinnorway.net/may-17-at-home/
http://www.lifeinnorway.net/17-may-threatened-by-coronavirus/
http://norwaytoday.info/culture/17th-of-may-fun/